Woman makes last bid to save company at centre of Kinahan money-laundering claims
---
Nicola Morrissey has launched a last ditch bid to save vodka company Nero Drinks, allegedly used to help launder €200m in cash
Gangster's moll Nicola Morrissey has launched a last ditch bid to save a company allegedly used to help launder €200 million in cash for crime mobs including the Kinahan cartel.
Documents obtained by the Sunday World show an objection was formally registered against the dissolution of alleged money laundering machine 'Nero Drinks Company Limited' in February.
The objection has forced the UK's Registrar of Companies to suspend a process that would have seen the company struck off later this month and its assets forfeited to the Crown.
On paper, the vegan vodka company is 100 per cent owned by Glaswegian businesswoman Nicola – who is registered as the company's sole director
Her husband Johnny Morrissey, a previous target of the Criminal Assets Bureau who has been detained in custody in Spain on suspicion of money laundering since September, is not linked through company documents to Nero.
However, the US government has alleged that he handed a significant ownership stake in the company to cartel head Daniel Kinahan as compensation for failed drug shipments.
In a raft of sanctions announced by the US Department of Treasury in April of last year, the DOT alleged Nero Drinks "was designated (sanctioned) for being owned or controlled by, directly or indirectly, John Morrissey.
"John Morrissey," it said, "who outwardly serves as the Nero Drinks' brand ambassador, is heavily invested in Nero Drinks and has given a significant portion of the business to Daniel Kinahan to compensate for loads of drugs seized by law enforcement.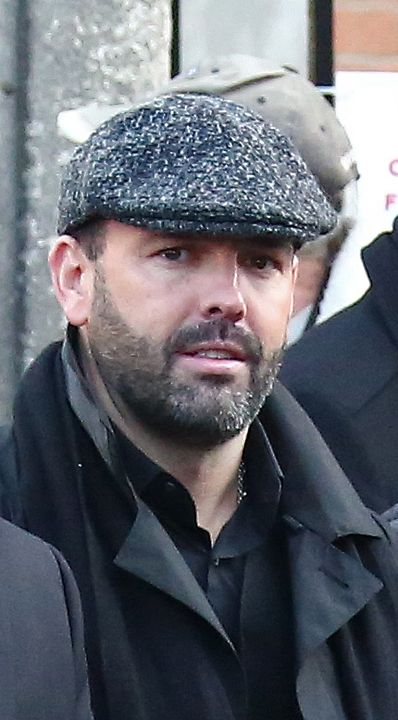 "John Morrissey controls and operates Nero Drinks through his wife, the primary shareholder, who is used as a front-person for his interests."
Glamorous businesswoman Nicola was also arrested by Spanish police in the raid leading to her husband's capture but was later released without charge.
Images captured by Spanish media showed the 48-year-old sticking up her middle finger at photographers as she was led from the couple's villa by officers with the Guardia Civil.
UK authorities believed they had hammered the final nail in the coffin of Nero Drinks in January when the Registrar of Companies issued formal notice that "unless cause is shown to the contrary, the company will be struck off the register and dissolved not less than 2 months from the date shown above.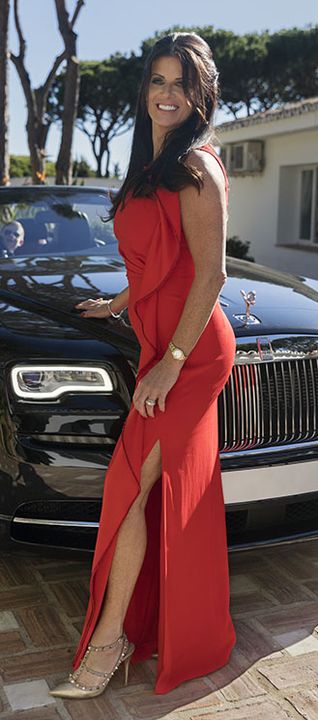 "Upon the company's dissolution, all property and rights vested in, or held in trust for, the company are deemed to be bona vacantia, and will belong to the Crown."
Unexpectedly, however, the move has been met with resistance.
In a notice posted in February, the striking off action was suspended.
"Action under section 1000 of the Companies Act 2006 has been suspended," the Companies Office said, "as an objection to the striking off has been received by the Registrar."
Following the couple's arrest, Spanish police claimed that Nero Drinks was at the centre of the Kinahan cartel's most important money laundering operation in Spain and claimed that up to €350,000 a day was washed through it.
They estimate that Johnny Morrissey laundered more than €200 million in crime cash in the 18 months leading up his arrest.
Authorities believe the cash was not physically moved out of Spain but was distributed throughout the world using a money transfer system called Hawala, which originated in the Middle East as a transfer or trust system.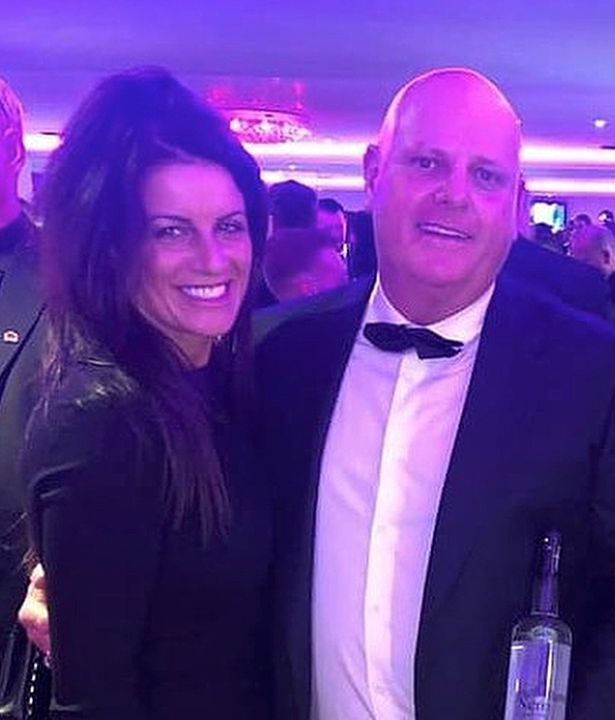 Despite these claims, Nicola maintained throughout the five-year-old company's development that it was a legitimate and ethical company.
Making a virtue out of the product's vegan origins and development, she gave an interview to the Marbella's 'Exclusive Life' Magazine in 2021 in which she showed off the couple's mansion, sports cars and even their young son as she talked about her and Johnny's plans to bring Nero Vodka to the US in 2022.
In an article entitled 'At home with Nicola Morrissey', Nicola described how their potato-based vodka had been awarded eight gold industry gongs since it was launched at a glittering extravaganza in Marbella's most exclusive hotel, Puente Romano, in December 2021.
Asked if the Covid pandemic had affected the business, raven-haired Nicola said hard work had paid off and named some of the Costa's most exclusive eateries, clubs and even the famed Gourmet Club at El Corte Ingles in Puerto Banus as being key to the success.
What Nicola didn't state during the interview, which focused as much on the couple's opulent lifestyle as the product she was promoting, was the fact Nero had actually benefitted to the tune of up to UK£10,000 sterling in UK government grants as a result of Covid.
The company was given the cash as part of the Coronavirus Job Retention Scheme.
Instead, she focused on the company's plans for expansion, boasting: "We are also opening an exclusive, five-star wellness retreat overlooking the sea in La Cala.
"We have been busy overseeing the luxury building project, gathering an expert team to deliver the latest therapies and treatments.
"Everything John and I do is to provide a happy and secure life for [the couple's son] and our family. I love our business but my favorite job is being a mum to Sean….
"Like many couples with businesses, John and I sometimes disagree but we respect each other's opinion and understand that we are both working towards the same goal of success," she told the magazine.
Unknown to Nicola, as the interview went to press, the walls were already closing in on her notorious criminal husband's empire.
Despite his larger than life presence on the Costa's social scene, Johnny was long suspected by authorities of involvement in gangland crime and had previously been publicly targeted by the Criminal Assets Bureau while living in Ireland.
Police in Ireland, the UK, Spain and more recently in the US had also identified him as an enforcer for the Kinahan mob and its head of propaganda
He was believed to have commissioned Blood Feud – a book portraying Daniel Kinahan as a victim of the Irish media, Government and gardai and identified as the orchestrator of a website aimed at identifying 'rats' in the criminal underworld.
But it was his involvement in money-laundering that led to his being sanctioned by the US Department of Treasury – a move that brought his business empire crashing down around both himself and his wife.
---
Found this interesting? Then check our main news page where you can find all articles related to Crypto, Crime, Darknet, Security and much more!
---