South West police seize '£404k of drugs' in county lines raids
---
Police in the South West have arrested nearly 200 people and seized suspected drugs with an estimated street value of £404,000 in a county lines crackdown.
Avon and Somerset, Dorset, Devon and Cornwall, Gloucestershire and Wiltshire combined forces to carry out a series of raids since 7 March, officers said.
The aim of groundbreaking Operation Scorpion was to create a "ring of steel" against criminals, said police.
Officers made 194 arrests and also seized £131,000 of cash.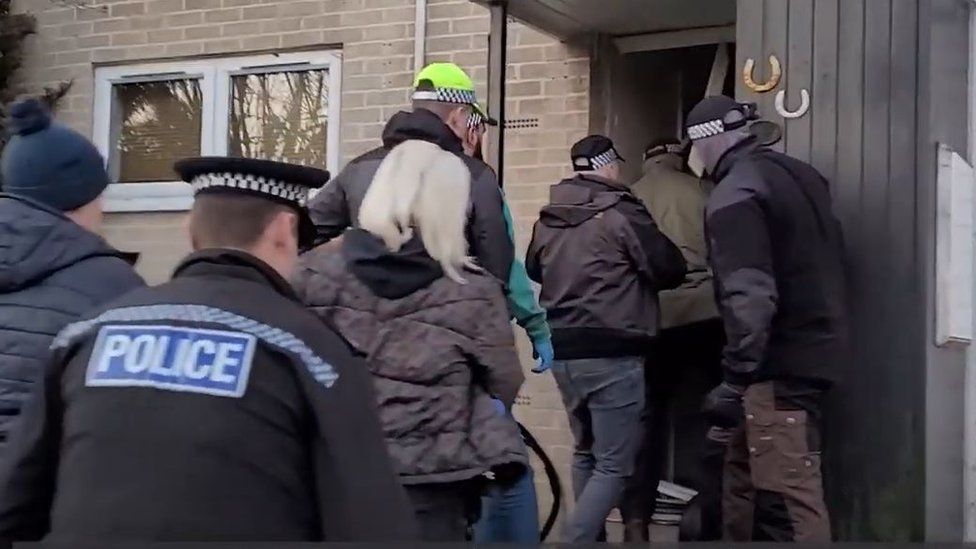 County lines is the name given to drug-dealing networks connecting urban and rural areas across the UK through dedicated mobile phones.
Those behind the networks often exploit children or vulnerable people.
Four hundred drugs lines, in which drugs had been brought into the South West counties by drugs gangs, were disrupted, said police.
The aim of Operation Scorpion was to create a "ring of steel" against criminals "looking to cause harm in this part of the country", said assistant chief constable of Wiltshire Police Mark Cooper.
Police said in Devon and Cornwall alone there had been 20 arrests, heroin with an estimated street value of £35,600 seized, along with £205,040 of cannabis and £16,000 of cocaine, as well as thousands of pounds in cash.
Officers also seized three vehicles, high-value items of clothing and handbags, and disrupted 21 drugs supply lines in the counties, said the Devon and Cornwall force.
It said the collaborative approach would "continue in the months ahead".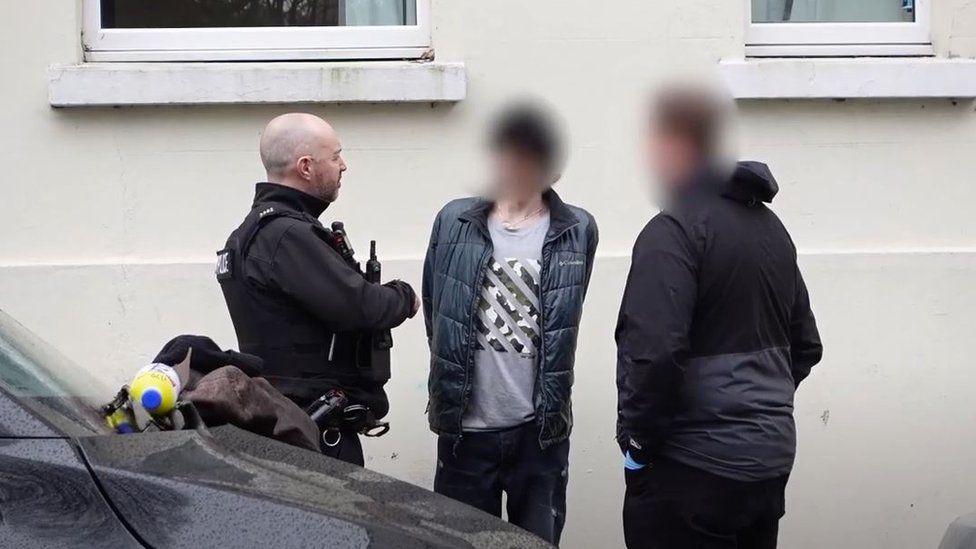 According to police, it was the first time all five forces in the South West had come together with the same priority.
"Criminals don't see county borders when it comes to drug supply and dealing activities, and, now, neither do we," said Dorset Police and Crime Commissioner David Sidwick.
According to police there were:
194 arrests in connection with drugs-related offences
55 warrants carried out
400 drug line disruptions
£404K (at least) of suspected drugs seized
£131K (at least) of cash seized
320 vulnerability or welfare checks carried out and people safeguarded
A vast array of weapons seized, including tasers, knives and machetes
---
Found this interesting? Then check our main news page where you can find all articles related to Crypto, Crime, Darknet, Security and much more!
---