'Everything is fake': how global crime gangs are using UK shell companies in multi-million pound crypto scams
---
Investigation reveals more than 150 fake firms, many with ties to China, are targeting people online, breaking their hearts – and emptying their bank accounts
A woman meets a man online. They flirt. Then, after a few weeks, they begin imagining a future together. Fast forward a few months and one of them has had their heart broken and been defrauded of their life savings.
It sounds like a classic romance scam, but it isn't. This is "pig butchering": a brutal, elaborate and rapidly expanding form of organised crime, often involving criminal syndicates, modern-day slaves and victims around the world.
Since it came to prominence in 2021, the fraud – which involves scammers grooming their victims before stealing huge sums in cryptocurrency – has led to losses of hundreds of millions of pounds and prompted warnings from Interpol and the FBI.
Last month, an inquest heard that one UK victim, a former police officer and father from Wiltshire, took his own life after losing about £100,000 – his entire pension lump sum – in a scam bearing the hallmarks of pig butchering.
Now, an investigation by the Observer and the Bureau of Investigative Journalism has found that global organised crime gangs are using the UK as a virtual base for their operations – systematically exploiting lax company registration laws to carry out fraud on an industrial scale.
Analysis has identified 168 UK companies accused of running fraudulent cryptocurrency or foreign exchange trading schemes, with around half of these likely to be linked to pig-butchering scams.
Registered to addresses including an empty shop in Croydon, a flat above a Chinese takeaway in Somerset, and a council flat in an east London tower block, dozens of the firms share an address, an office or are linked through domain registrations, indicating they may be connected. The vast majority of company directors are resident in China.
The companies do not appear to have genuine ties to the addresses where they claim to be based, and details about the real owners are scant. The fact the properties have been linked to frauds is often known to the UK authorities.
Yet despite extensive evidence of fraudulent activity, and concerns about the potential for earnings to be laundered via the UK, little has been done to tackle the scam companies – or to prevent new ones from opening.
"This is as big a scandal as any of the financial scandals that we've seen in the last 20 years," says Graham Barrow, an anti-money laundering expert. "It is an abject failure by the UK government to have done nothing about it."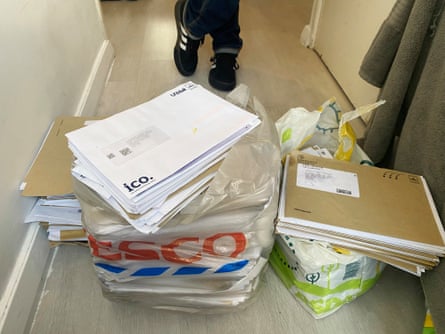 The term "pig butchering" comes from the Chinese sha zhu pan and refers to the process of slowly fattening a pig for slaughter. In pig-butchering scams, victims are groomed over a prolonged period to gain their trust.
The crime became widely reported in China around 2019 but has since spread around the world. In 2021, the FBI received complaints relating to crypto romance scams in the US that resulted in $429m in losses. In the UK, there is no specific data on pig butchering but, nationwide, crypto fraud is rising rapidly. In the year to December 2022, reported losses in all crypto scams rose 72% to more than £329m, according to ActionFraud.
In a typical case, a scammer, often posing as a young, attractive, wealthy Asian woman or man, begins talking to a prospective victim. Sometimes they connect on social media, through a language-learning app, a dating site or via a "wrong number" text. They begin speaking more frequently, swapping selfies – sometimes explicit ones – and, in some cases, recording voice notes.
Then, after a while, cryptocurrency comes up. The scammer mentions that they use a particular trading platform or virtual wallet and the victim is tempted to try it. What they don't realise is that this online platform or wallet is fraudulent, and they have handed control of their cash, without realising, to the scammer.
More time passes, the conversation continues, and the trust builds. The victim might see a return on their initial investment, and is encouraged to transfer increasingly large amounts. The "pig" has been fed and fattened; now it can be butchered. They are persuaded to make another transfer involving a far greater amount of money. This time their funds – and the scammer – disappear.
One UK victim, Sam*, discovered he had lost £54,000 in a pig-butchering scam in December 2021. Around a month earlier, the mechanical engineer, 46, had begun speaking to "Jessica", a New York-based Chinese woman in her 30s, after she messaged him on Instagram. He had recently separated from his wife and his father had been diagnosed with cancer.
After a couple of weeks of chatting, Jessica mentioned crypto. Sam agreed to make a small transfer at first, to a platform her "friend" recommended, and then bigger ones. "I wasn't trying to be greedy … all I was trying to do was make a little bit more money for a deposit," he said.
When Jessica suggested he invest more money, he became suspicious. A Google reverse image search confirmed she was not who she said she was: her photos had been stolen from a Japanese model. He confronted the scammer, who blocked him on WhatsApp. When he checked his cryptocurrency wallet the balance was zero. "I went into the bathroom and just stared at the mirror for about half an hour," Sam says.
More than a a year on, he is still struggling to come to terms with what happened. He is yet to get his money back and does not know if he ever will. He hasn't told his family about the scam and went a year without seeing his close friends. As he tells his story, he repeatedly describes himself as "stupid".
"People will say, 'What an idiot. How did you fall for this?' But at the time I thought this person was genuine, and because I wasn't in a great emotional space I fell for it. I allowed the person to take advantage of me and manipulate me," he says.
Often, the conversations follow a script. Ohio resident Troy Gochenour, 50, who lost $25,600 and now volunteers for the Global Anti-Scam Organisation (Gaso), remembers being told by "Penny", whom he met on Facebook's dating app, that she was afraid to speak on video call because of a traumatic incident where "she was driving in a car, she was video chatting with a friend and the friend got into a car accident and died". "Later on, I read a script that Gaso had secured from one of the scammers and that exact story is in there," he says.
Behind the scenes, the industry is even more sinister. Last year, an investigation by ProPublica revealed that thousands of people were being trafficked from across China and south-east Asia to work in "scam sweatshops" run by Chinese criminal syndicates, many of them in the Cambodian coastal city of Sihanoukville. Lured by fake job ads, the workers are coerced into defrauding people around the world. If they resist, they can face "beatings, food deprivation or electric shocks. Some jump from balconies to escape," the report said. The UN's special rapporteur on human rights in Cambodia, Professor Vitit Muntarbhorn, likened the conditions to a "living hell".
In February 2022, Toby*, 32, a UK victim of pig butchering, was defrauded out of £115,000 by a woman he met on the dating app Hinge. The day he realised what had happened they were due to have their first date – dinner at a restaurant in Ilford.
Instead, he got a message telling him not to go, and warning him not to transfer any more money. "Everything is fake. Your funds … have found their way into the pockets of scammers," the message said. "I don't want to do [this]. I'm forced to work in a criminal group. I'm secretly sending this to you."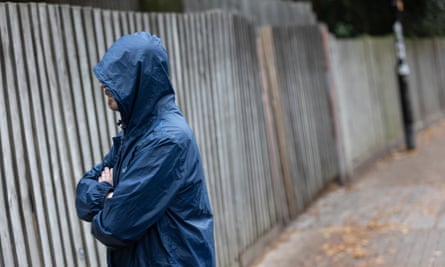 Key to the success of pig-butchering scams is convincing victims that they are using a legitimate trading platform or virtual wallet. To do this, criminal groups set up real companies that they can then refer to on their scam websites, creating a veneer of legitimacy.
Over three months, we identified 168 such companies registered via Companies House – the UK's official business registry – which have been used to defraud victims in the UK, US, Canada, Turkey, Germany and Poland out of millions of pounds.
Victims scammed using UK companies in this way told us that had the firms not been officially registered here, they never would have invested.
One, a software engineer from California who lost $536,789 – nearly £400,000 – in a pig-butchering scam linked to Zion Global Ltd, a firm registered in Weston-super-Mare, said the UK status gave it a "sham credibility".
"You think you have a way to go after them if they take away all your money," he says. "Had this company been registered in China, I wouldn't trust it. I just wouldn't."
Residents who live at or run legitimate businesses from the addresses where unrelated scam companies are registered say they, too, are suffering.
At the address in Weston-super-Mare, where 17 suspected scam companies, including Zion, are registered to a flat above a Chinese takeaway, the owner, Jin Lin, said firms were being set up there without his consent and that he did not know who was behind them.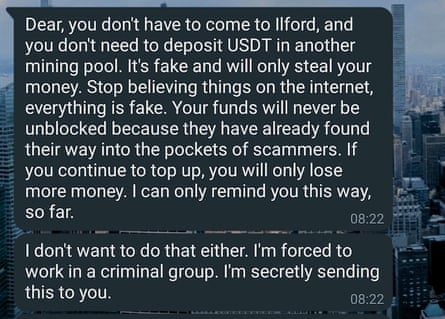 A message from a 'scammer' who claims they're a victim of forced labour and being forced to carry out this scam.
"What I wish is that Companies House would find out who is really running these companies. Because they can use any address and say the company is here, but nobody knows where the company is. I've returned many, many letters but they still send me the same letters. What can I do?" he said.
At the Chase Business Centre in Enfield, north London – where 20 suspected scam companies are registered – Michael Davies, director of the firm that runs the centre, said he was unable to answer questions about the firms. He said: "We run a business centre and clients can use the address as a postbox and registered office and have no connection with these companies."
And when we visited another address linked to multiple scam companies in east London, a young father living there with his wife and their children described how virtual squatting by criminals had left them living a "nightmare".
According to Companies House, the property is the headquarters for more than 200 companies. In reality, it is a two-bed flat in a grey tower block.
Over the last five years, the resident, a council tenant who asked not to be named, has been inundated with letters addressed to people he has never met, who supposedly run businesses from his flat. He estimates there have been "three or four thousand" and offers up two plastic bags stuffed full with the most recent ones as proof. Sometimes, strangers show up and ask questions about companies supposedly registered to the address. "I've said to my family, 'When I'm not home, don't open the door,'" he says.
He says the problem has been repeatedly flagged to Companies House and has been told it is investigating. But still the letters come.
Around the world, law enforcement agencies are working harder to tackle cryptocurrency crime. The National Crime Agency is preparing to launch a new unit devoted to tackling the scams, while Interpol, which facilitates worldwide police cooperation, recently set up a financial crime and anti-corruption centre.
But in the UK, experts say the focus must be on prevention – warning that until the company registration process is improved, organised crime groups will continue to see the UK as an easy target for setting up companies used in financial scams.
It currently costs as little as £12 and takes a few minutes to register a company online, without the need to provide any proof of ID. The government has pledged to tighten the rules, including introducing a requirement to verify information provided to Companies House. However, the second part of the economic crime bill is yet to go before the Lords and the timeline for its future implementation is unclear.
"Companies House is our first line of defence, but it's not putting up much of a fight at all," said Dame Margaret Hodge, MP and chair of the all-party parliamentary group on anti-corruption and responsible tax.
In the meantime, victims face a difficult path to justice. The ability of law enforcement agencies to recover funds remains limited, due in part to the relative anonymity of cryptocurrency.
Those interviewed by the Observer and TBIJ reported their cases to police forces in the UK or their home countries, the Financial Conduct Authority, or cryptocurrency exchanges that they had used to make transfers. None had any success recovering their funds.
We are that perfect storm of being highly regarded, cheap, and easy to incorporate [a company]. Why go anywhere else?
Graham Barrow, anti-money laundering expert
For some, the impact can be devastating.
Paul Wilson, 38, from Stockton-on-Tees, is slowly rebuilding his life after being tricked into investing $50,000 into a bogus platform registered at the Chase Business Centre in Enfield, north London.
At the time of the scam, he was vulnerable: he and his Ukrainian partner had just been forced to flee their home in Kyiv after the Russian invasion. At the same time, his flooring business had ground to a halt and the value of his cryptocurrency investments had crashed.
When he realised he had lost it all, he considered ending his life. "I just jumped in my car and I just drove … and I was just at the point of committing suicide, to be honest," he said. "My family and my girlfriend managed to find me and talked me back."
Another UK victim, James Hutcheson, a British Transport Police officer of 28 years, was targeted in a cryptocurrency scam bearing the hallmarks of pig butchering last year. The 51-year-old initially sent £40,000 and quickly earned £5,000 back. In all, he is thought to have invested around £100,000 – his entire pension lump sum.
According to his friends and family, the fraud left him penniless and at risk of losing his home. He took up decorating jobs and was working as a delivery driver but "began to spiral". On 25 May 2022, Hutcheson died near his home in Chippenham, Wiltshire. Shortly before his death, he tweeted to warn others about a "scam" website that has since disappeared, along with the people behind it.
Ian Singleton, area coroner for Wiltshire and Swindon, concluded that Hutcheson had taken his own life after the scam left him in "extreme distress" for which he did not seek professional help. He had reported it to ActionFraud, which had referred it to Wiltshire police, but had little prospect of getting his money back.
Hutcheson's friends and family described him as a "sensitive soul" and a "social animal with a big smile" who was always very careful with his finances. "To this day I cannot understand how it suddenly escalated so fast from a few thousand to such a big sum," a former partner said.
"It appeared as if the whole world was on his shoulders," a friend adds. "He didn't know what to do."
In a statement last week, Companies House said it was aware of the misuse of the company register to support illicit activity and that it "recognised the difficulties faced by those affected by this". "Where potential criminal activity is identified, we work closely with law enforcement agencies," a spokesman said.

The Department for Business, Energy & Industrial Strategy said the government was working through the economic crime bill to introduce identity verification for those who register companies. The bill would "give Companies House new powers to check, challenge and decline any suspicious information on the register".
The Financial Conduct Authority said: "Cryptoassets are unregulated and high-risk, which means people are unlikely to have any protection if things go wrong. If people choose to invest in cryptoassets they should be prepared to lose all their money."
Barrow, the anti-money laundering expert and host of The Dark Money Files podcast, said the proposed reform of Companies House was a step forward, but that significant loopholes still needed to be closed – such as ambiguity around ID verification for individuals who use company service providers to register companies on their behalf – in order for real change to happen.
He warned that, until then, the UK would continue to be regarded by organised crime groups as a "safe country in terms of criminality and corruption".
"We are that perfect storm of being highly regarded, cheap, and easy to incorporate [a company]," he says. "Why would you go anywhere else?"
---
Found this interesting? Then check our main news page where you can find all articles related to Crypto, Crime, Darknet, Security and much more!
---